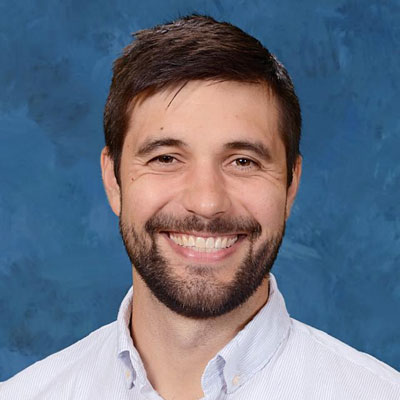 Adam Ortman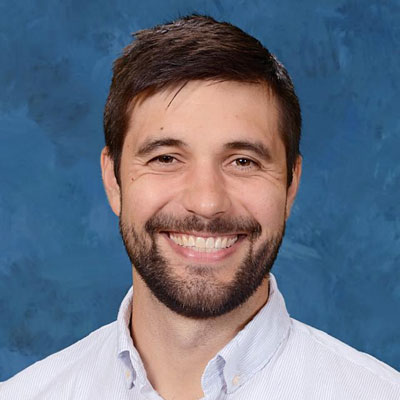 Adam Ortman
Adam Ortman (he/him) is the Mindfulness Director at St. Andrew's Episcopal School in Austin, Texas.
He has been practicing mindfulness meditation since 2007, including over a year of intensive retreat practice. He received a Masters of Divinity degree from Harvard Divinity School, for which he focused on secular applications of meditative traditions. In addition to teaching and practicing meditation, Adam writes fiction, dances with his young daughter, and rides his bike through the streets of Austin.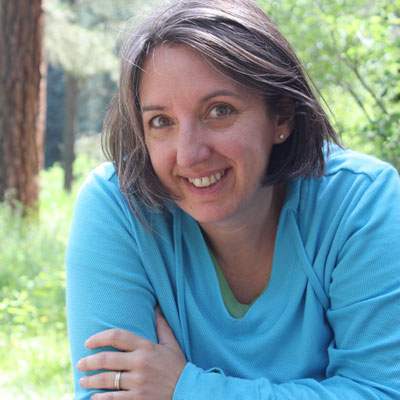 Andra Brill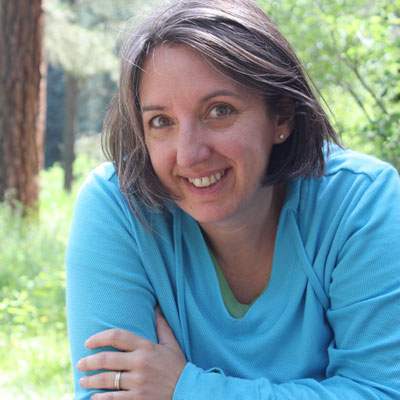 Andra Brill
Andra Brill (she/her) is a Mindfulness Director with WholeSchool. She has worked in education for over 25 years as a teacher, leader, school and district coach, professor and consultant for several organizational change projects. Before joining WholeSchool Mindfulness, Andra served as a biliteracy coach in the public schools and as a facilitator for SMART in Education, an 8 week mindfulness course based on MBSR. In addition to her work helping teachers and students bring mindfulness to their classrooms, Andra now coaches parents and teachers to manage stress and cultivate emotional intelligence.
Andra is a passionate advocate for cultural responsiveness and equity in the communities she supports. Andra holds a B.A. in Politics from Brandeis University, and earned a M.A. in Language, Literacy and Culture and Ph.D. in Educational Leadership and Innovation from the University of Colorado, Denver.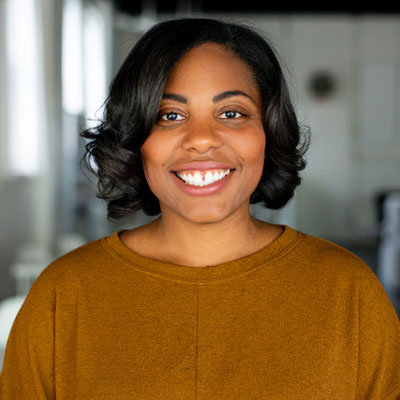 Ashley Williams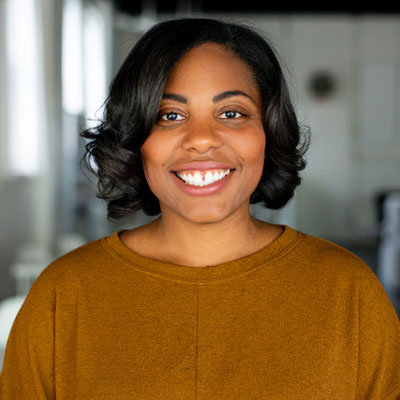 Ashley Williams
Ashley Williams (she/her) is a Mindfulness Director at the Martin Luther King Jr. Middle School in Richmond, Virginia.
She is a MS, C-IAYT certified Yoga Therapist and Mindfulness Educator with 12 years of experience in the fields of education, behavioral and mental health and community programming in Richmond, VA.
As a builder and weaver, Ashley bridges mindfulness, diversity, wellness and inclusion on micro and macro-levels to achieve equitable, socially stable and conscious spaces for individual and collective care. She is the Founder of BareSOUL Yoga & Wellness, a community-based organization created to offer accessible yoga offerings. Ashley is also the founder of Mindful on Life and Mindfulness and Movement, two curriculum-based programs dedicated to transforming community through the practice of mindfulness education.
She is full of inspiration, light and experience to guide efforts in creating spaces for people of all ages and backgrounds to be educated and empowered through the practice of awareness. Ashley is a dog mom, an outdoor explorer and loves all things food-related.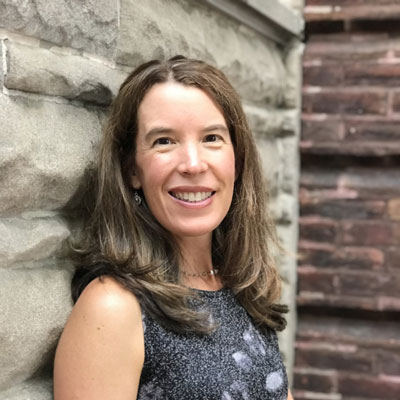 Becky Acabchuk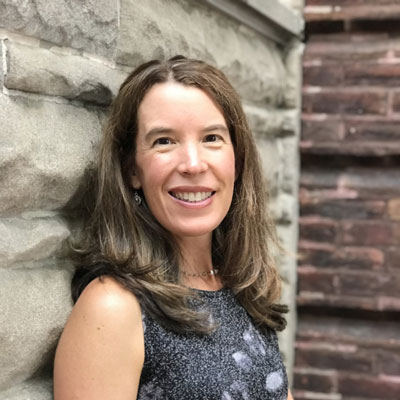 Becky Acabchuk
Becky Acabchuk has a PhD in Physiology and Neurobiology and is consulting with WholeSchool in conducting research on its mindfulness programs across five school sites. Becky is a Post-Doctoral Research Associate at the University of Connecticut, where she holds a joint appointment in the Institute for Collaboration on Health, Intervention, and Policy and the Department of Psychological Sciences. Her research focuses on evaluating the mental and physical health benefits of yoga and mindfulness meditation, with a special interest in promoting scalability and acceptability of evidence-based mindfulness programs across diverse populations. Becky specializes in conducting systematic reviews and meta-analyses, and recently completed a randomized controlled trial comparing mindfulness tools to assist students in developing a meditation practice to self-manage stress.
Becky leads mindfulness workshops locally and internationally, tailored for a wide variety of audiences (e.g., schools, addiction groups, sport teams, workplace settings and more), she has been teaching meditation, yoga and o
ther wellness classes in the private sector for 15 years. Becky is also an Editorial Associate for two scientific journals, Social Science & Medicine, and Psychological Bulletin. Previously, she worked as an adjunct Professor at Connecticut College and UConn, where she taught the Neuroscience of Meditation and Health Psychology.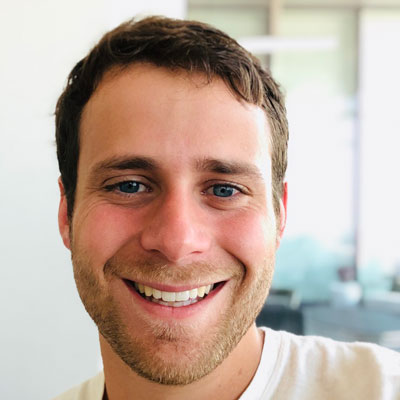 Ben Painter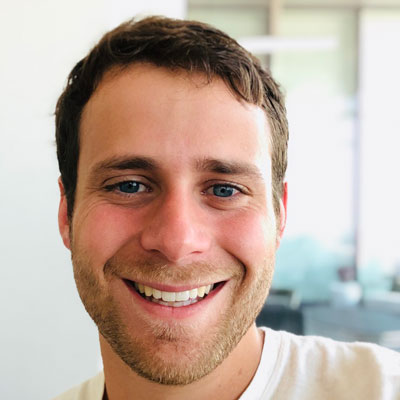 Ben Painter
Ben Painter (he/him) is the Co-Founder and Co-Associate Executive Director at WholeSchool. Ben works with WholeSchool's supporters, Mindfulness Directors, staff, and Board to support the movement to integrate full-time Mindfulness Directors into school communities. In high school, Ben had the opportunity to take mindfulness classes with Mindfulness Director Doug Worthen. Since then, Ben has used his meditation practice to become a healthier, happier person and a more compassionate community member. Prior to serving in his current position at WholeSchool, Ben worked at New Profit, a venture philanthropy organization that partners with social entrepreneurs to break down barriers to opportunity in America, where he supported the Investor Relations team and held mindfulness classes for the New Profit team. Ben studied at Bowdoin College, where he served as the Vice President of the Student Body and co-founder of the Mindfulness Club. Ben has attended numerous meditation retreats, including two retreats at the Drupa Drong monastery in Northern Nepal. With MDI, Ben enjoys continuing the work of making high-quality mindfulness teachings accessible to communities and fostering relationships with those interested in supporting this movement.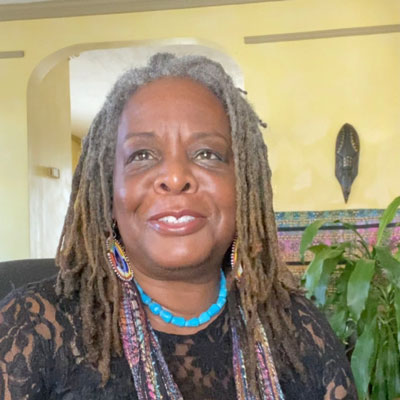 Charisse Minerva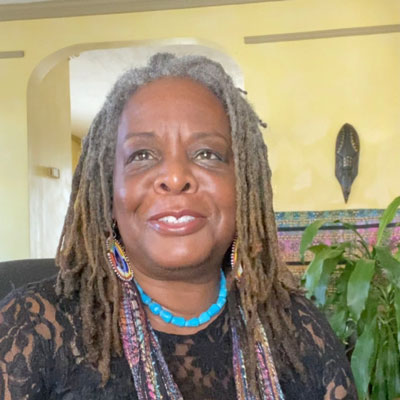 Charisse Minerva
Charisse Minerva is a Coach and Consultant for WholeSchool. She brings to the Mindfulness arena a background in Arts, Science, Youth, and Community Development. She earned a Bachelor's Degree in Medical Technology from Medical College of VA/ VCU, and a Masters in Performance Studies with a concentration in Dance Anthropology from NYU Tisch School of the Arts. For 16 Years Charisse served as Director of a multiple award-winning Performing Arts Academy which was an integral component of a Community Development Organization. She then spent 7 years designing and implementing a K-12 Mindfulness curriculum at Friends School and another 7 years designing a community-based Dance, Drum & Mediation program to introduce Mindfulness tools to communities not versed in Mindfulness pedagogy. Charisse has been in schools, corporate offices, detention centers, elite academies, counseling programs, health care facilities, and college programs. Presently she is a core faculty of the Inward Bound Mindfulness Education (iBme) Teacher Training program, works with the Dalai Lama Project of University of VA Contemplative Science Center and does workshops, and conferences throughout the United States and abroad.
"I believe Contemplative Practices are a human capacity that we have begun to reawaken. It's such a priceless gift to realize at these challenging and fruitful times."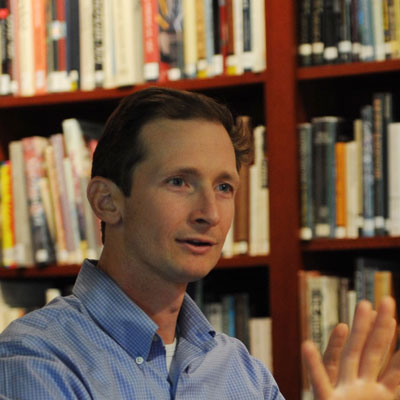 Doug Worthen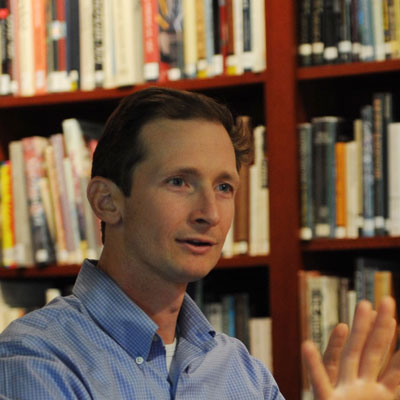 Doug Worthen
Doug Worthen (he/him) is a Co-Founder of WholeSchool and is the Founder and Director of Mindfulness Programs at the Middlesex School in Concord, Massachusetts. Since 2010 he has been supporting and educating the Middlesex School community (students, staff, parents, and alumni) in mindfulness. Doug began practicing mindfulness meditation in 1999 as a member of the University of Virginia national championship lacrosse team and has been a dedicated practitioner ever since. Living through two bouts of lymphoma, including a bone marrow transplant in 2007, Doug has also experienced how supportive mindfulness can be when living with illness. Doug has attended many week- and month-long mindfulness retreats, led and attended a variety of teacher trainings, and is dedicated to supporting other schools in creating full-time staff positions in mindfulness.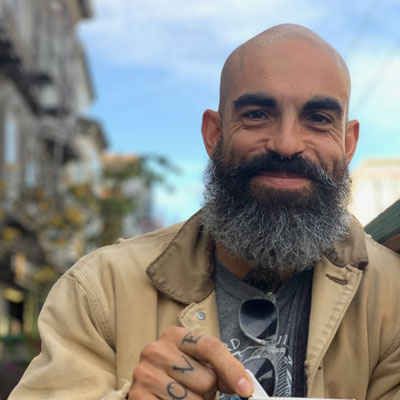 Enrique Collazo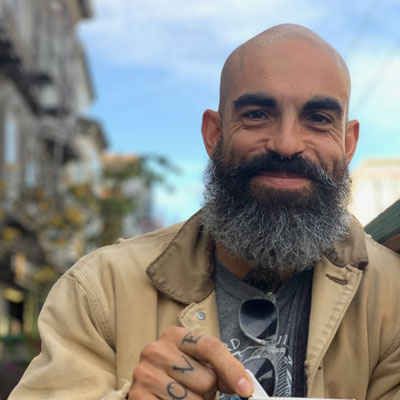 Enrique Collazo
Enrique Collazo (he/they) is a the Mindfulness director at the Met West Highschool in Oakland California.
Enrique Is a new generation Mindfulness meditation teacher. Born and raised in Los Angeles and has been teaching and living in the Bay Area for the last 8 years. His passion is teaching the practice of mindfulness to teens and young adults.
He is well-loved and respected for the inspirational work he did with Challenge Day during the school year where he facilitated social and emotional learning workshops for thousands of young people all over the country. Enrique's skill with teens has led to teaching internationally for Inward Bound Mindfulness Education. He is on the Guiding Teacher Counsel and Equity and Interdependence Committee for iBme.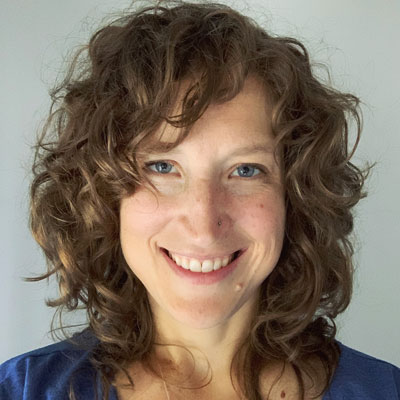 Erica Marcus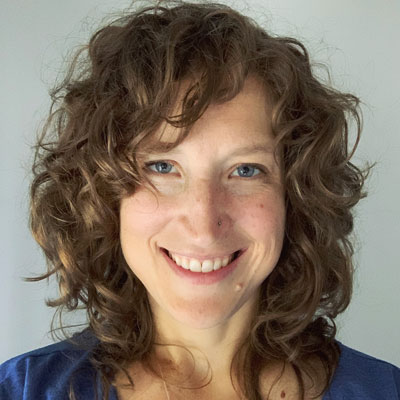 Erica Marcus
Erica Marcus (she/her) is a Mindfulness Director at Cape Elizabeth Middle School in Cape Elizabeth, Maine.
Erica has lived her calling to work with youth as a wilderness youth therapy field guide in Utah, an outdoor educator in Maine, a middle school English teacher in DC, and a mindfulness educator based out of Portland, Maine. She is wrapping up a year as a Mindful Schools' guiding teacher, along with putting the finishing touches on a book about mindful technology use for teens (to be released in the spring of 2022).
From past experiences on long backpacking trips and riding her bike across the country, to more recently raising a four year old and a baby, Erica loves adventures. She is drawn to contemplative practices— mindfulness, silent retreat, yoga, journaling, reading, music, and art—as methods to better understand herself and her place in the world.
Erica believes mindfulness can allow us to live with more authenticity, clarity, and compassion. Mindfulness practice offers us a way to examine, and stay with, reality as it is, both internal and external. Today, the world is demanding attention, and we need access to a fierce kind of love to care for one another and our world.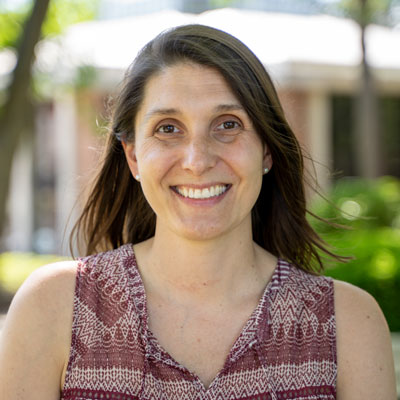 Erika Mills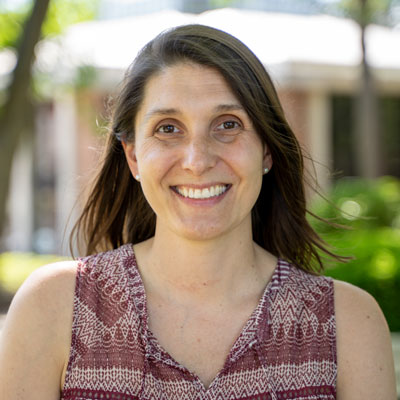 Erika Mills
Erika Mills (she/her) serves as a Board Member of WholeSchool. Additionally, she is the Director of Financial Aid and Associate Director of Admissions at Middlesex School in Concord, Massachusetts, where she also serves as an English teacher, head of house, and varsity rowing coach. She co-teaches a class on Mindfulness in Literature with Doug Worthen, with whom Erika has been practicing mindfulness since 2010. Erika has been coaching, teaching, and working with teenagers since she graduated from Connecticut College in 2003. Prior to Middlesex, Erika worked at Choate Rosemary Hall and Harvard Business School, where she co-authored a number of business cases and later earned her M.B.A. She serves on the board of Cirtronics Corporation in New Hampshire, volunteers with Concord Prison Outreach, and lives in Concord with her family.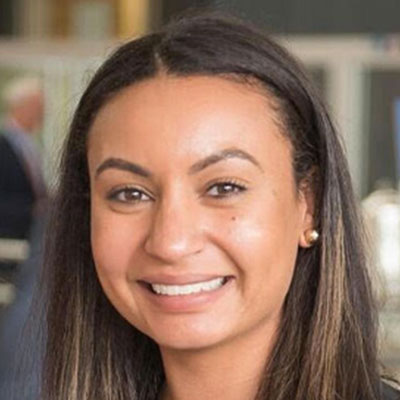 Jenna Spencer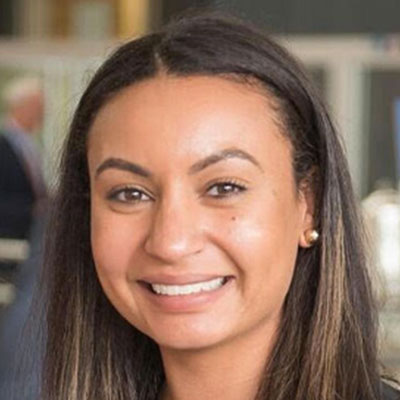 Jenna Spencer
Jenna Spencer (she/her) is the Co-Associate Executive Director at WholeSchool Mindfulness. Jenna works in partnership with our diverse community of stakeholders- schools, educators, and investment partners- to re-imagine and co-construct a more equitable and liberatory education system through mindfulness.
Jenna began her career as a high school English teacher with Providence Public Schools, where she had the privilege of working with the most brilliant group of young people. She is a fierce advocate for building systems that are student, educator, and family informed, responsive, and led and that center community power, justice, and healing.
Prior to her work at WholeSchool Mindfulness, Jenna was as an Investor Relations Manager with New Profit on the Education and Inclusive Impact teams. In this role, she worked closely with the investor community, building meaningful partnerships and targeted engagement opportunities, while working to catalyze the flow of dollars and capacity building supports to Black, Latinx, and Indigenous social impact leaders. Prior to her work with New Profit, Jenna was the Development Manager at DC Public Education Fund, a nonprofit organization and the sole philanthropic partner of DC Public Schools.
Jenna is a Teach for America alum, has an Ed.M. in Education Policy and Management from the Harvard Graduate School of Education, and a B.A. in Africana Studies and Performance Studies from Brown University.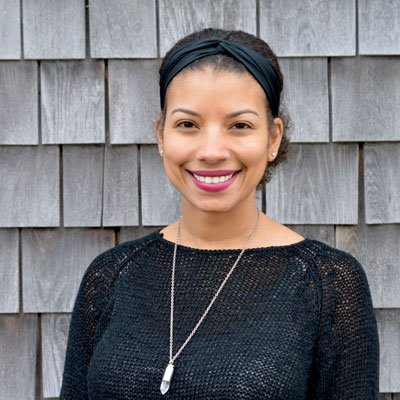 Jennifer Maddox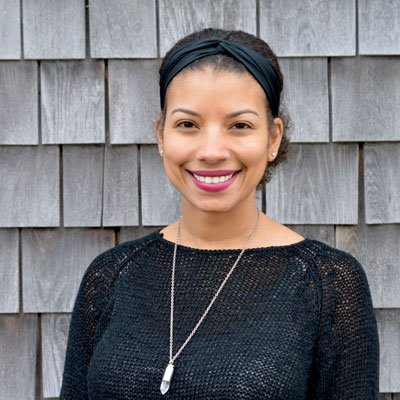 Jennifer Maddox
Jennifer Maddox (she/her) is the Mindfulness Director at the Shrewsbury High School in Shrewsbury, MA.
She works joyfully to support communities in weaving a culture of mindfulness into the fabric of public education and youth wellbeing. She discovered the transformative power of mindfulness nearly 20 years ago while using it as a tool to support mental health and trauma recovery. She is also a Retreat Mentor for Inward Bound Mindfulness Education, a non-profit offering unique retreats and creative programming for teens, young adults, and caregivers. Jennifer holds degrees from Howard University and the University of Michigan; and brings her knowledge of family-based positive psychology and holistic health to her work with students of all ages. She studied in the Raja Yoga tradition at Frog Pond Yoga Center and has completed training to become a certified Children's Yoga teacher and Level 2 Reiki practitioner. She is also trained to deliver evidence-based practices taught by Mindful Schools and the Center for Trauma and Embodiment at the Justice Resource Institute.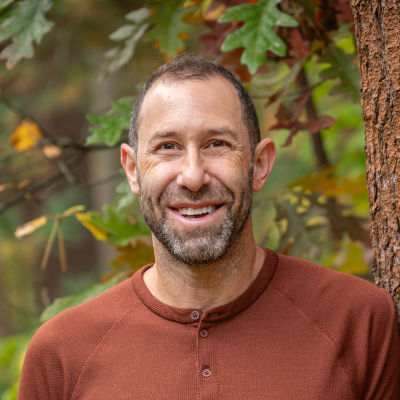 Marc Waxman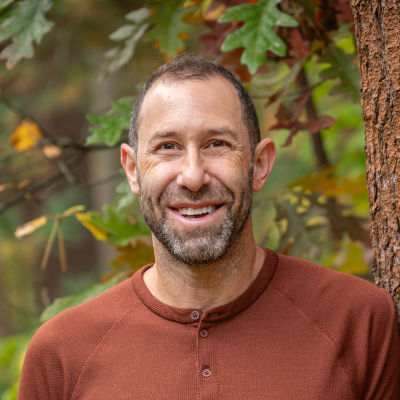 Marc Waxman
Marc Waxman (he/him) is the Executive Director of WholeSchool – meaning, he has the pleasure to work with and support an amazing group of Mindfulness Directors, board members, WholeSchool staff, and staff of WholeSchool's Partner Schools to transform school communities through the power of mindfulness. Marc has 25 years of professional experience in education, including becoming a National Board-Certified Teacher, and over 20 years of experience in non-profit development and management. He has been practicing mindfulness for many years and recently completed a year-long mindfulness teacher training program with iBme. Marc co-founded and co-led several progressive urban charter schools in New York City and Denver, where, in addition to his teaching and administrative responsibilities, Marc was accountable for board development, fundraising, business plan development, fiscal oversight, program design, and project management. As a school leader, Marc promoted opportunities for teachers to explore the power of mindfulness for themselves and their students. Additionally, Marc is a Certifed ChiRunning Instructor and regularly supports runners in enhancing their running experience through mindfulness.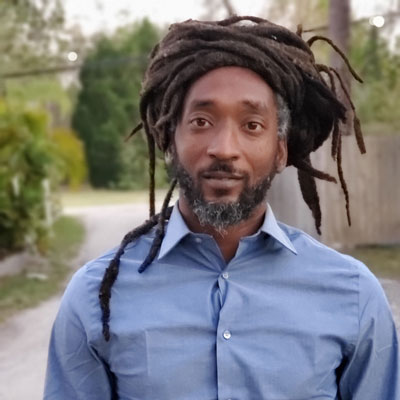 Marco MooYoung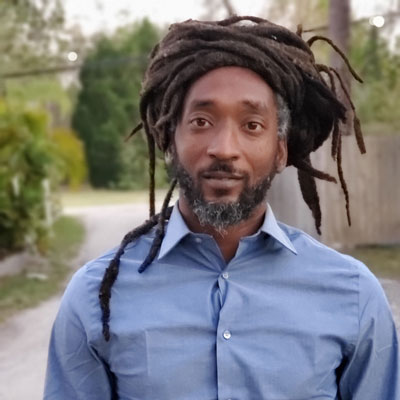 Marco MooYoung
Bio coming soon!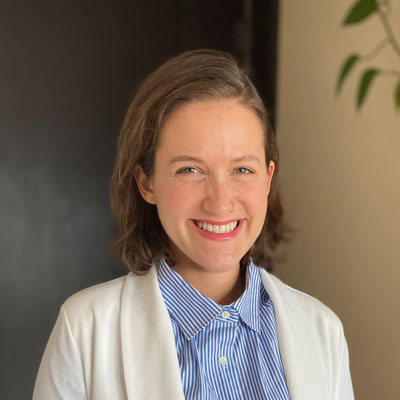 Nina Bryce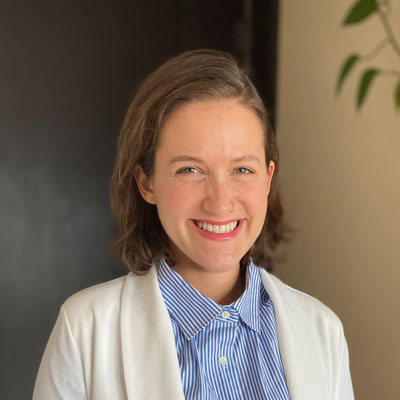 Nina Bryce
Nina Bryce (she/her) is the Mindfulness Director at Mather House, a residential community within Harvard University. Nina seeks to support people in cultivating embodied presence, including both stillness and movement, as a way of coming home to themselves.
She is a mindfulness facilitator rooted in multiple lineages of meditative practice. Starting with her spiritual roots in her Jewish-Buddhist upbringing in a family of meditators, through her teen years as a student and eventually teacher of yoga, and into her training in secular mindfulness education through iBme, Nina is grateful for a life path that has allowed her to explore the human mind's capacity for meditation in many forms.
Nina holds a Master of Divinity, focused in the Buddhist Ministry Initiative, from Harvard Divinity School. Through her graduate studies as an M. Div, she is trained in facilitation of multifaith contemplative practice, interfaith chaplaincy, and leading mindfulness programs in both religious and secular settings, ranging from teen camp at a monastery to the PACU of a hospital. Her formal meditation practice and teaching has been shaped most by the Insight Meditation tradition, in which she was raised and continues to practice, and by the Plum Village tradition of Thich Nhat Hanh.
Nina is trained as an RYT-200 yoga teacher in Vinyasa and Kundalini yoga, and her approach to leading mindful movement is informed by both yoga and dance. She completed the iBme Mindfulness Teacher Training in 2018, and has been involved with iBme teen and college mindfulness retreats since 2014.
Nina is nourished and energized by working with young adults, because she believes that these years are ripe with potential for inquiry into core questions of who we are and how we relate to ourselves, one another, and the world. She is inspired by the way that youth long for, and create, spaces where they can reflect deeply on their experiences, learn to take care of themselves and others, and build authentic, liberatory communities. As a Mindfulness Director, she seeks to provide an accessible, welcoming mindfulness education for all students, with the aspiration to meet each person where they are and help to create the conditions for them to experience the benefit of meditation practice and to define, seek, and manifest their own expression of deep well-being and freedom.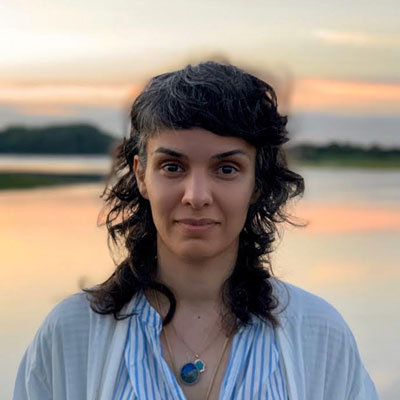 Sara Shapouri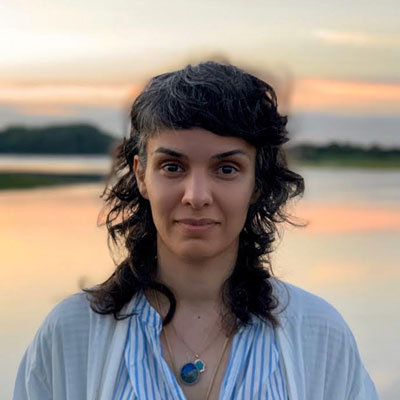 Sara Shapouri
Sara Shapouri (she/her) serves as a Board Member for WholeSchool. Sara is an Iranian-American meditation and mindfulness instructor, artist, musician and lawyer. Sara's experience with sharing mindfulness and meditation include curriculum development and instruction at Awake Youth Project, a program offering meditation and mentoring to teenagers in Brooklyn, and teaching meditation retreats with Inward Bound Mindfulness Education. She has completed teacher training programs with the Interdependence Project in 2016 and with Inward Bound in 2018. She has also trained in conflict mediation with the New York Center for Interpersonal Development, completed the year-long caregiver training program at the New York Zen Center for Contemplative Care in 2015, and in 2019 finished the Indigenous Focusing Oriented Therapy in Complex Trauma training. Sara is currently participating in the Dharmapala Training through Sacred Mountain Sangha. While she is retired from the practice of law, Sara remains committed to social justice, particularly issues related to human rights and children's rights.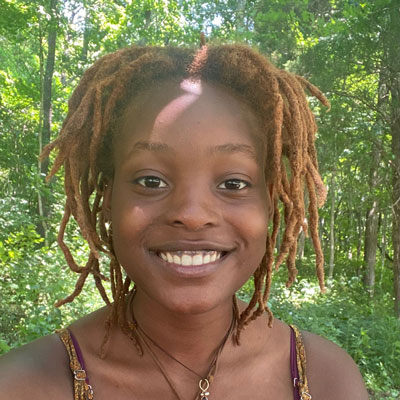 Taeya Boi-Doku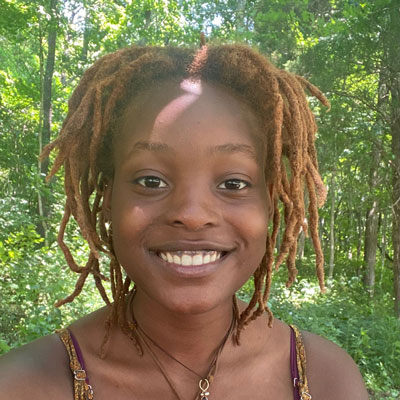 Taeya Boi-Doku
Taeya Boi-Doku (she/her) is a communications and development intern with WholeSchool supporting fundraising and branding efforts. Taeya is currently studying Human Rights and Justice at Drexel University, and is a Thrive Global Campus Editor-at-Large.
She has been an insightful mindfulness practitioner since high school. She has attended multiple week-long retreats, and has been a teen ambassador for Inward Bound Mindfulness Education (iBme).
She brings her passion for social advocacy into all her work especially as a photographer, meditator and yoga enthusiast. She sees mindfulness as the pivotal foundation on which strength, resiliency, and joy are built upon.