Interested in partnering with us? Get started by filling out the form below and we'll be in touch!
WholeSchool is seeking candidates for the 2024/2025 academic year who are passionate about deepening the work at the intersection of mindfulness, education, and social justice within their existing school community.
Learn About the Application Process
Information for Your Mindfulness Director Candidate
A Mindfulness Director In Every School
We partner with schools of all demographics whether public or private, urban or rural, financially strong or under-resourced, collegiate or elementary.
Whether mindfulness is completely new to your school or you've been growing your program for years, we can help more fully integrate mindfulness into the fabric of your community by helping you hire a Mindfulness Director that meets your communities' needs.
What it's like to partner with us:
We help you find a qualified Mindfulness Director
We provide need-based seed funding for you to hire that Mindfulness Director for your school
We support the Mindfulness Director with robust professional development and support as they build a program in your community
We conduct research to measure impact, helping to build the case for incorporating the Director's salary into your budget
Over the course of a three year partnership, you gradually take on 100% of the Mindfulness Director's salary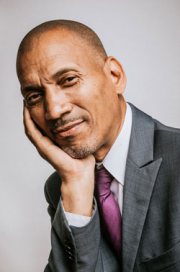 "WholeSchool is a catalyst. Because of our partnership with WholeSchool, we've been able to speed up the rate at which we integrate mindfulness across the division. It has allowed us to have a designated person within the school, who can drill deep down into a particular school community. And at the same time, her impact has a ripple effect that resonates throughout the entire division."
Dr. Ram Bhagat is the Manager for School Culture and Climate Strategy at Richmond Public Schools